From Panic Attacks to Meditation and Recovery: How Dan Harris Beat Substance Abuse
Posted on by Eric Paskin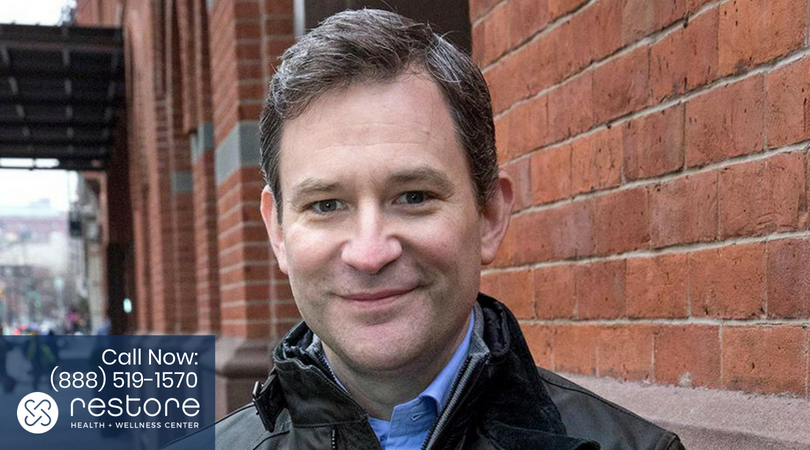 The co-host of ABC's Nightline Dan Harris has in recent years come clean about his past substance abuse problems and how meditation in recovery has helped him stay clean. Harris spent six years covering various aspects of the war and conflicts in Afghanistan, Israel, the Palestinian territories and Iraq. Dan Harris is not the only public figure to struggle with addiction, but his positive success story is an inspiration to many that want to get clean and sober but continue to struggle with relapse. No matter how hopeless a situation may seem, everyone can achieve recovery and abstain from drug and alcohol abuse by implementing positive actions in our daily lives.
Harris joined ABC News in 2000. He has anchored World News, Diane Sawyer's webcast, Nightline and Good Morning America. Along with his tour in combat, he has covered various natural disasters from the earthquake in Haiti to Myanmar to New Orleans. Harris has been honored several times for his journalistic contributions receiving the Edward R. Murrow Award for his reporting on a young Iraqi man who received the help he needed in order to move to America; and in 2009 he won an Emmy Award for his "Nightline" report, "How to Buy a Child in Ten Hours."
How Dan Harris Overcome Addiction
His success, however, was overwhelmed by his use of cocaine and ecstasy for a time in his early 30's, when he suffered a panic attack on Good Morning America in front of an audience of 5 million viewers. This potentially career-ending situation caused him to seek out help and medical advice.
He credits his boss and mentor, Peter Jennings, for putting him on the path of covering faith-based news stories, which first introduced him to meditation.
He says that while telling his story is uncomfortable, he believes it can help others if he is honest about the changes he has made. Although he never considered himself a party-goer and describes his drug use as sporadic, his doctor explained how his drug use greatly increased the levels of adrenaline in his brain making him a prime candidate for a panic attack. It wasn't important that he hadn't used drugs in the week prior to the episode; if he wanted to change he would have to get clean first.
Dan's view on mediation: "meditation is a doable, realistic, scientifically researched way to get significantly happier, calmer, and nicer."

For more information about substance abuse, contact Restore Health and Wellness at (818) 408-4942. Visit our addiction treatment center in Calabasas, CA at 6918 Owensmouth Ave Canoga Park, CA 91303. 24/7 Admissions (818) 722-9019. On-Site Contact (818) 806-3914.
Don't wait any longer!
For a drug and alcohol treatment center that truly cares, call Restore Treatment Center today at 888-519-1570
Verify Your Insurance Now
---