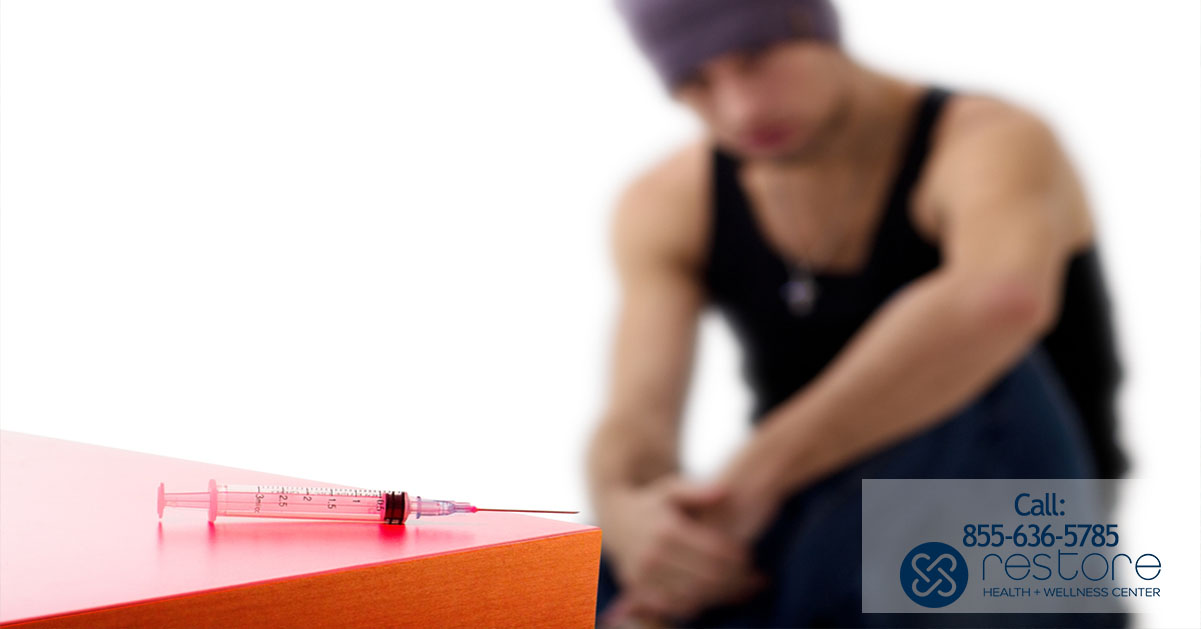 Fentanyl Overdose Risks Increase When Mixed With Other Opiates
The synthetic opioid painkiller Fentanyl, also known on the street as "fent" or "china white," is becoming increasingly popular, and has proven to have devastating effects.
While the drug is incredibly dangerous on its own – up to 50 times more potent than heroin –  it is even more dangerous when mixed with drugs like heroin and other opioids.
For example, if a heroin user takes a certain amount of heroin on a regular basis, they can be reasonably certain that their next hit won't lead to an overdose, but that's not the case if even a small amount of Fentanyl has been mixed in. Even if the user in question doesn't overdose, they may now be even more addicted to opiates than they were previously due to the extremely addictive nature of Fentanyl.
Abusing Fentanyl Pain Relief Patches can Lead to Serious Consequences
Abuse of the Fentanyl patches that are commonly prescribed to patients in severe pain also can lead to problems like dependence, addiction, and overdose. While some patients simply reduce the amount of time they take before switching to a new patch or wear two patches at once in order to get high, others take more extreme measures, such as chewing a patch and sucking out the alcohol gel inside it, inserting Fentanyl patches rectally, smoking the gel, snorting or insufflating the gel (sometimes after freezing it), or injecting the gel into the bloodstream, sometimes after combining it with heroin or other opiates.
The Side Effects of Fentanyl Abuse are often Similar, but More Intense Than Other Opiates
Fentanyl, whether it's been smoked, snorted, injected, eaten, or taken transdermally, can have serious side effects.
The side effects of Fentanyl abuse can include:
Reduced feelings of pain

Euphoria

Relaxation

Nausea and vomiting

Constipation and digestion problems

Reduced breathing

Weakness and muscle pain

Seizures, confusion, and hallucinations

Increased heart rate
Fentanyl Overdoses Can Easily Become Fatal
While the side effects of Fentanyl abuse are bad, the symptoms of a Fentanyl overdose are even worse. If you think that someone you know may be abusing Fentanyl or similar opiates, you should know the signs of an overdose so that you can get them potentially life-saving medical help as quickly as possible.
Signs of a Fentanyl overdose include:
Inability to swallow

Dizziness, fainting, and fatigue

Extreme confusion

Lack of normal response to pain

Shallow or labored breathing
Is Fentanyl Withdrawal Painful?
In addition to having similar side effects and overdose signs to other opiates, Fentanyl also has an extremely difficult withdrawal process. Patients can expect to experience serious Fentanyl withdrawal effects including fever and chills, anxiety, depression, and panic attacks, excessive sweating, nausea, vomiting, digestive problems, and difficulty eating, among many many others.
Unfortunately, the desire to avoid these symptoms makes Fentanyl even more addictive for the people who use it, making Fentanyl addiction one of the most deadly substance use disorders that exists today.
At Restore Drug Rehab LA, we understand that addiction is a disease that not only affects the individual but their friends, family, and other loved ones as well. For this reason, we take a comprehensive and holistic approach to treatment in order to help our patients achieve lasting recovery.
At Restore, we also appreciate the fact that every patient is different, and that addiction is not a problem with a one-size-fits-all solution. That's why our different addiction treatment program options and therapies cover the entire spectrum of addiction care, with natural and traditional therapies as well as detox options, inpatient and outpatient treatments, and aftercare support. Visit our addiction treatment center in Encino, CA at 6918 Owensmouth Ave Canoga Park, CA 91303. 24/7 Admissions (818) 722-9019. On-Site Contact (818) 806-3914.
Sources:
---