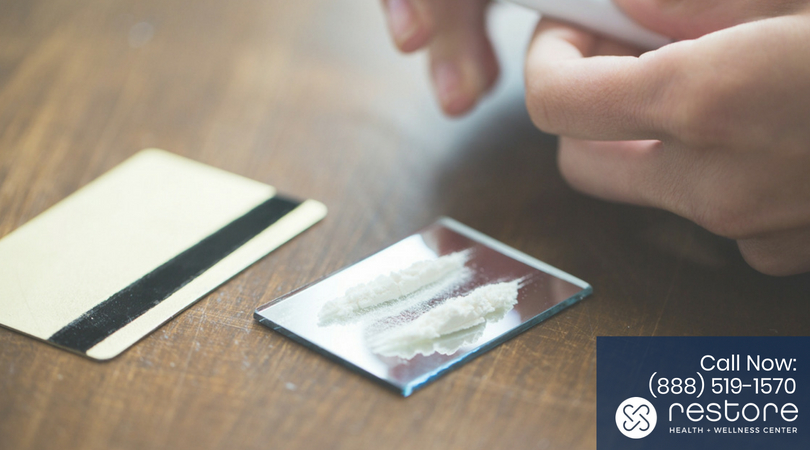 According to the The National Institute on Drug Abuse (NIDA) cocaine addiction is a serious problem in the United States. In fact, in some circles, it is classified as a health epidemic. The rampant abuse of cocaine (in all forms –including crack and intravenous cocaine) has motivated extensive efforts to develop innovative treatment programs for cocaine addiction. With some two million Americans using cocaine at least once a month, treating the problem has become the main concern in the field of addiction and recovery.
The more medical experts learn about cocaine addiction, the more they realize that recovery strategies must be all-inclusive. Simply instructing someone to go to 12-Step meetings after in-patient rehab does not offer enough support for someone who has struggled with an addiction to cocaine for years. In order to provide a thorough treatment plan, recovery practitioners must address the neurological, social, and emotional aspects of a particular patient's substance abuse. This greatly reduces the chance of relapse and provides a more solid foundation for a successful recovery journey.
The disease of addiction is a complex illness that involves a powerful biological response to drugs and alcohol. It also includes certain social elements, environmental challenges, and psychological obstacles. And, there is said to be a spiritual aspect of the disease of addiction/alcoholism. (This manifests as total self-centeredness, or, "self-will run riot.") Each of these plays a compelling role in the development of the disease, which also makes up the mind-body-spirit connection.
12-Step Programs Are Leading The Charge
For decades, 12-Step programs have been successful in providing an all-encompassing approach to treating the disease of addiction. By addressing these three areas, the 12-Steps continue to help millions of addicted people every year. Still, many also need the care of a psychiatrist and/or psychologist, which cannot be provided (or even recommended) by 12-Step groups.
Now, many medical experts are saying that 12-Step recovery is a great catalyst for change and quite effective in promoting abstinence. However, they suggest that recovery also needs to include medicinal options, behavioral treatment, behavioral therapies, and other, more non-traditional practices like yoga, guided meditations, art therapy, and nutritional guidance.
Modern approaches to treating cocaine addiction are more specific to the individual and are proving to be quite successful in their own right. In conjunction with a solid 12-Step program, there are a number of different treatment options recommended for cocaine addicts.
Currently, there are no FDA-approved medications to treat cocaine addiction, but NIDA is working to identify and test new medications to treat cocaine addiction safely and effectively. Some medications are said to work well for recovering cocaine addicts so consult your doctor to learn more.
Behavioral Treatments Available
There are also a number of behavioral treatments available for cocaine addicts. These have proven to be quite effective in residential and outpatient settings. One type of behavioral therapy is called "contingency management," or motivational incentives (MI). This is a sort of prize-based system that rewards patients who abstain from cocaine. On the basis of drug-free urine tests, recovering addicts earn points with the agency they sign up with, which can be exchanged for items that encourage healthy living, like a gym membership, or dinner at a local restaurant. Cognitive-behavioral therapy (CBT) is another effective approach for preventing relapse because it focuses on helping cocaine-addicted individuals stay clean. This is a type of "talk" therapy.
Therapeutic communities –also known as residential programs –offer another alternative in the treatment of cocaine addiction. These usually require a six or twelve-month stay, rather than the usual 28-day program. This utilizes the program's entire "community" as active components of treatment. This might even include onsite vocational training and other support services to help addicts focus on reintegration into society as productive, responsible and contributing members.
If you have a problem with cocaine, get help now. With today's treatment options, sobriety is possible! We offer comprehensive programs for addiction treatment in Thousand Oaks, CA use proven methods to help you or a loved one break free from addiction. Visit Restore Health and Wellness Center at 6918 Owensmouth Ave Canoga Park, CA 91303. 24/7 Admissions (818) 722-9019. On-Site Contact (818) 806-3914.
Don't wait any longer!
For a drug and alcohol treatment center that truly cares, call Restore Treatment Center today at 888-519-1570
Verify Your Insurance Now
---