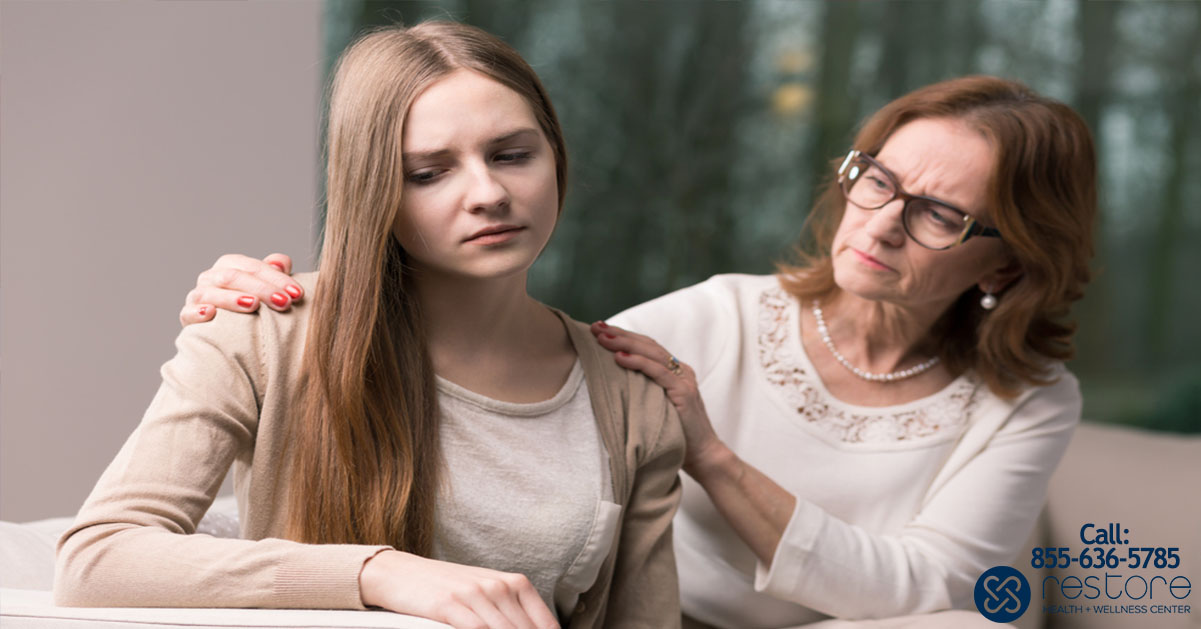 Teenage drug use is a major problem nowadays. According to the "Monitoring the future" study performed by the National Institute of Drug Abuse, in the US 61% of 12th graders used alcohol, and 48% of 12th graders used drugs during their lifetime, in 2016 only. The early use of drugs can lead to faster substance abuse development.
Getting Help As The Parent Of An Addict
When parents are confronted with the reality of a child who has developed a damaging drug habit, it can be a frightening moment. At that point, it is crucial you don't panic and do the right things. That's why getting immediate help for parents of addicts is so important.
Of course, you want to help your drug-addicted son or daughter, but often the barrier between the parent and child can seem insurmountable. A child in the grip of drug addiction is not going to be receptive to parental pressure to seek help.
But don't worry, help for parents of an addict is there and it can work wonders, and there are steps that you can take right now to get support for both yourself as parents and your child.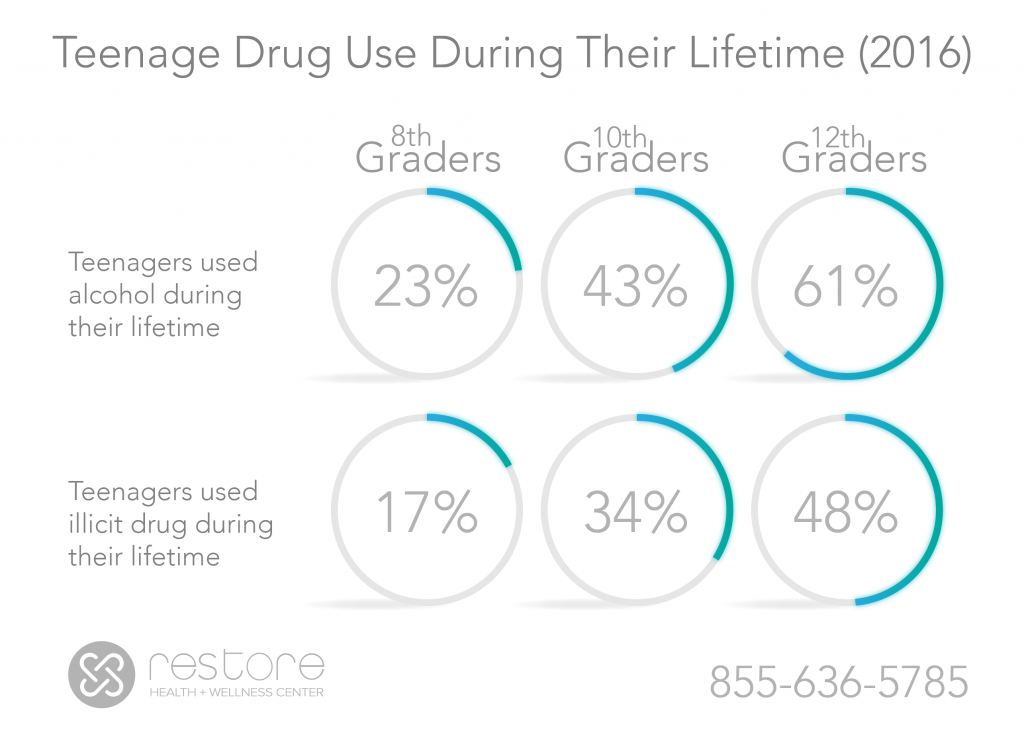 Parent Of An Addict: How To Best Support Your Child
The first thing you should do is avoid confrontation. The confrontational interventions you see on TV shows rarely work. They can drive hostility and even violence within the family. Trying to intervene forcibly can also push the child further into the grip of the drugs and the peer group around them.
As the parent of an addict, you should remain calm and try to get your child to face the reality of their situation by encouraging them to take the first step themselves. So you could sit and talk to them, show them help videos, encourage them to go to a doctor, or a qualified drug counselor. Counseling for parents of a drug addict is also helpful as it's a shared journey not just a journey for your child.
The point here is that you have to get them to embrace making the change themselves. Only when they want to change and can deal with the fear of not having the drugs, will they be able to deal with going to a rehab center and having the best chance of a positive outcome.
Am I to Blame for my Child's Drug Addiction?
Whatever the circumstances, it is vital to stay calm and not get into a blame game with yourselves or your child. The reasons teens and young adults get involved in drugs is complex and around many issues such as peer pressure, friendships, growing up, life changes, relationships, and even circumstances you simply wouldn't even have considered.
Whatever you do you must not blame yourself. It's vital that you do the right things from the start so that you do not drive a wedge between you and your child. It is also vital you get help for the whole family. Support for parents of a drug addict is vital if you are to support your child.
Be gentle and encourage them to take the steps to recovery themselves. That is the only way that you will successfully negotiate you and your child's path through this horrible circumstance. Stand the best chance of achieving this you are going to need expert help and support.
The Best First Step You Can take As The Parent Of An Addict
Getting qualified, understanding, and experienced support immediately is the best first step you can take as the parent of an addict.
Engaging with a rehab center immediately is vital. Here at Restore Health and Wellness Center, we have years of experience in delivering support which has led to positive outcomes for drug-addicted youngsters.
It's vital that you team up with experts at the start so that you can take the best advice and get support for your child whenever they decide they want it. It could be a full residential rehab center solution, or something part-time while normality is maintained with things like schooling.
We can help you to choose the best path for you and your child, and create a tailored intervention program that will give them the best chance of making a full recovery and getting on with a successful life.
From providing counseling through to the full residential intervention, our team of experts is well placed to support you today.  So please take the first step to help your family by giving us a call on (888) 979-4570 right now. Visit our addiction treatment center in Encino, CA at 6918 Owensmouth Ave Canoga Park, CA 91303. 24/7 Admissions (818) 722-9019. On-Site Contact (818) 806-3914.
---