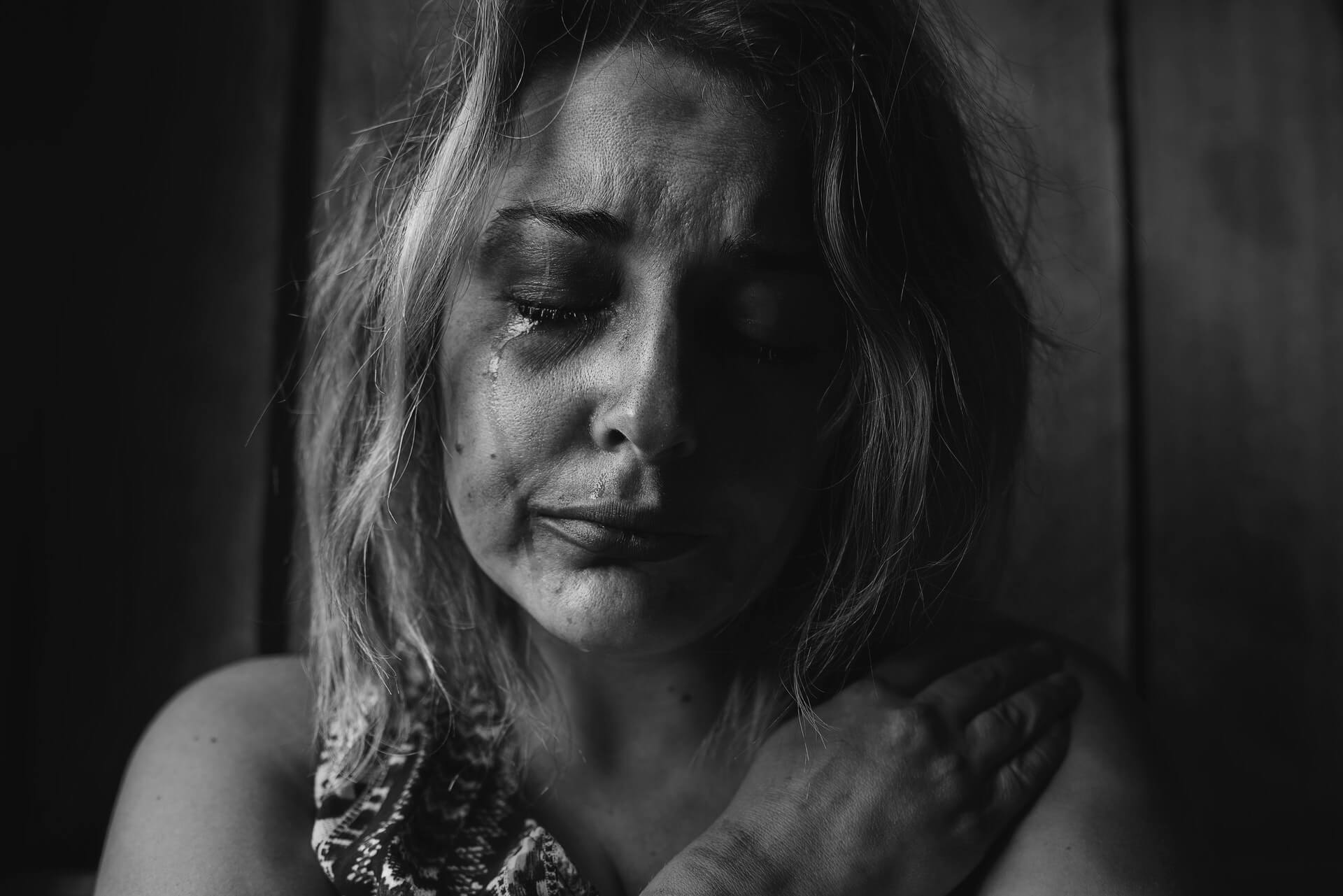 Substance abuse creates a dangerous culture which affects families and members of the sober community. Contrary to popular belief, physical and mental health concerns are not the sole risks that come with drug and alcohol addiction. As substance abusers struggle to take control of their habits and lifestyle, they can commit certain actions and decisions that may physically harm the people around them. Violence, for one, which puts women and children at great risks, is a consequence of extreme behavioral changes brought about by severe addiction.
There is a proven close relationship between drug addiction, alcoholism, and violence. As drug users are victims of mere circumstances and negative thoughts, these individuals have a weak self-control  and rational thought process to begin with. It would not be unusual to see these individuals do things that an ordinary sober person will not even think about. Without taking yet into consideration the immediate effects of addictive drugs and alcohol, long-term addiction causes the individual to have increased aggressiveness and agitation to both his/her family and peers.
Addictive Substances and Violent Behavior
The correlation of addictive substances and violent behavior has been documented in numerous scientific studies. As these two aspects come hand in hand, the growing concern of alcoholism and drug use in the United States becomes more harmful.
As causing physical harm to anyone is a violation to the law, the possible repercussions of addiction extends to legal consequences, such as imprisonment and financial penalties.
The connection between addiction and violence comes from the initial suppression of anger and negative feelings. As most people tend to perceive alcohol and drugs as helpful in difficult situations, individuals consume a greater quantity of substances. This results in a significant decrease in physical inhibitions and an increase in the level of intoxication. The individual's state of drunkenness compels risky behavior and a tendency to act in uncontrollable anger.
Addictive Substances Affecting Stimulation
Alcohol and drugs, such as methamphetamine and cocaine, lowers the inhibition levels of individuals. They tend to weaken the user's impulse control and heightens the individual's level of sexual arousal. Adding to the high level of intoxication, hallucination during drug tweaking initiates the aggressive behavioral changes observed among the concerning individuals. With all these imbalances, violent physical and sexual acts, which can occur in households, become more likely to be committed.
Forms of Domestic Violence
Although families have a significant role in their loved one's recovery treatment, they also face risks of violent tendencies from the concerning individual. Domestic violence can occur to anyone – children, romantic partners, and elders inside the household. Not limited to physical assault, domestic violence can also come in various forms of abuses which still harm others.
Sexual abuses – include marital rape and molestation

Emotional abuses – vocalizing words which attack the self-worth of others; gaslighting

Psychological abuses – highlights blackmailing, intimidating, and threatening to hurt children or pets in a given household setting

Social isolation and deprivation of basic necessities, such as food and personal hygiene
Although forms of violence do not always manifest as wounds and bruises, they hold the same gravity, affecting physical and mental health of victims.
Effect of Violence on Intimate Partners
Most of the time, the primary victims of domestic abuse are relationship partners, particularly women. There are instances when women victims are pregnant, or are mothers to multiple children. Cited researches also report that abused women partners were coerced into engaging in substance and alcohol consumption as well. Around 85 percent of the time, women are the victims of male perpetrators.
According to a study conducted in 2014, substance abuse and addiction was a factor in almost 60 percent of domestic abuse incidents in the United States. In Memphis, Tennessee, a case analysis by the National Institute of Justice says that 92 percent of aggressors in domestic violence within the city were alcohol and drug abusers. Two-thirds of these domestic couples were reported to have consumed addictive substances together. Evidently, more than direct individual health concerns, substance addiction, heavily impacts other people, especially those who are close to the primary user.
However, the occurrence of domestic abuse extends beyond gender restrictions. Violence brought by behavior of substance abusers also happens in same-sex relationships. As lesbian, gays, bisexuals, and transgenders face multiple stereotypes, biases, and discrimination, these individuals actually tend to have a higher probability in succumbing to substance abuse. Their violent response to the negative social environment then sometimes manifest in the relationship with their live-in partner.
Domestic Abuse on Children and Young Individuals
Children in homes where domestic abuse occurs are often victims of trauma, stress disorders, and anxiety. Without taking into consideration the physical harm that they can suffer, their mental health deteriorates immensely in a dysfunctional family. The influence brought by the observed violence can reflect in the future actions and development of the child or young individual.
Drug and alcohol abuse creates a dangerous culture and cycle for future generations. As children regulate their own behavior through emotions and observing the people around them, they are more likely to be victims of alcohol and substance addiction as well. Adding to the widespread culture of underage drinking and substance abuse, growing up in an abusive home guarantees a dangerous future for the affected child, wherein unhealthy methods are their way of coping.
Early Prevention and Substance Treatment
The relationship and cycle of alcoholism, drug abuse, and violence is a culture that takes so much time before it is entirely removed in a household or a community. For one, the proper treatment for chronic and severe addiction is a long-term inpatient rehabilitation program, which usually takes around 3 to 12 months. However, the gradual process to individual and family recovery goes a long way for the life that the concerning adults and children will eventually have.
Early prevention comes from the right education and open discussions with both old and young individuals. Being more aware of the repercussions of alcohol and drug abuse helps in the decision-making process of people. Aside from this, a trusting household and healthy relationships significantly decrease the likelihood of alcoholism and drug-dependence occurring among individuals. Although prevention is not always viable, it is never too late for dysfunctional families, victims of violence, and severe substance users.
Substance treatment offers a slow, but efficient method of recovery towards a productive and sober life. The role of other relatives and friends become important in guiding the affected individuals. As these individuals are fitted in various circumstances and situations in life, different recovery plans are created to perform best in helping victims of alcohol and drug abuse. The victims of violence will also be safer as he or she moves on from the abusive, toxic, and dangerous relationship and environment.
It is worth remembering that starting the individual's restoration journey already lessens the chance of their children, elders, and partners being hurt physically, emotionally, and mentally. Take the first step for the people at risk, people who matter.
Restore Health and Wellness Center has the capacity to bring treatment to individuals with severe addiction. Let us discuss how we can create a healthier home environment. If you'd like to know more, give us a call at (818) 405-8656 or visit our alcohol rehab center in Thousand Oaks, CA at 6918 Owensmouth Ave Canoga Park, CA 91303. 24/7 Admissions (818) 722-9019. On-Site Contact (818) 806-3914.
Hyperlinked References:
[1] https://www.drugabuse.gov/international/abstracts/social-consequences-drug-abuse-in-south-asia
[2] https://www.semel.ucla.edu/dual-diagnosis-program/News_and_Resources/Which_Comes_First_First_Addiction_Or_Impaired_Impulse_Control
[3] https://pubmed.ncbi.nlm.nih.gov/7795023/
[4] https://www.psychiatrictimes.com/view/link-between-substance-abuse-violence-and-suicide
[5] https://www.sciencedirect.com/science/article/abs/pii/0145213482900813
[6] https://www.drugabuse.gov/publications/drugfacts/prescription-stimulants
[7] https://www.asam.org/Quality-Science/publications/magazine/read/article/2014/10/06/intimate-partner-violence-and-co-occurring-substance-abuse-addiction
[8] https://www.ncjrs.gov/pdffiles/fs000172.pdf
[9] https://psycnet.apa.org/record/1998-07336-003
[10] https://www.drugabuse.gov/publications/principles-drug-addiction-treatment-research-based-guide-third-edition/drug-addiction-treatment-in-united-states/types-treatment-programs
Research References:
---