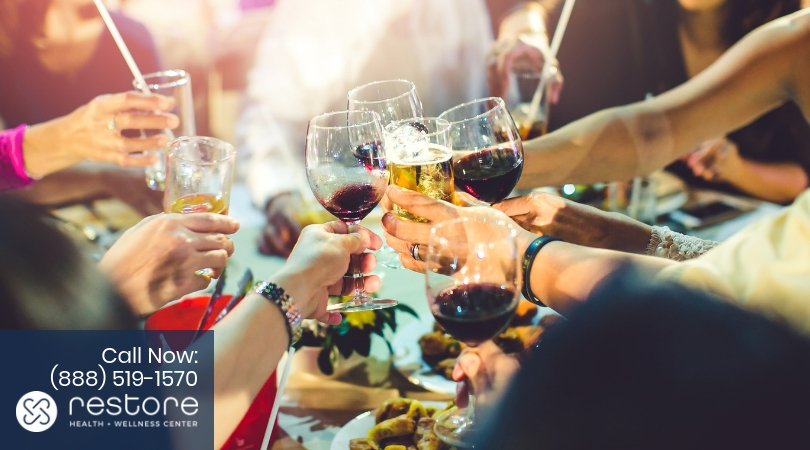 With the Holiday Season around the corner, many addicts and alcoholics experience slip-ups and relapses during this time. Sobriety during traveling can be especially challenging for a number of reasons, especially if you're new in recovery. And when you throw in the aspect of holiday travel, it's wise to pay extra attention to the basics. Calling your sponsor once a day to "check-in" is often not enough during the Holidays, where liquor is often flowing freely at family gatherings. What else can you do to protect yourself from an unfortunate relapse?
Remember, a slip that leads to a bender at home is tough enough, but a spree on the road can be its own brand of disaster. So, a few sobriety tips are in order:
Plan a meeting schedule in advance, and commit to it. The easiest way to remember who you are—an alcoholic or addict in recovery—is to join others, hear the stories, share your own, and stay plugged into the recovery community. You'll be amazed at the open-arms welcome you'll find anywhere you go.
Stay in touch with a sponsor and a few trusted sobriety friends. Keep them up to date on the best and the worst of what might be going on for you—a new baby born to relatives, an irritating uncle, a great holiday celebration, or horrible weather are all parts of the ups and downs of holiday sobriety.
Be prepared for a bombardment of drinking cues. Alcohol at parties and holiday dinners, advertisements at the airport (you might want to avoid the duty-free shop!), flight attendants passing a drink to the person next to you, movies where drinking is glamorized, and hotel mini-bars are just a few of the ways you might be exposed to a drink within easy reach or a seemingly random thought that a drink would be nice.
It's tempting to say "don't drink, no matter what," but the fact is, the fundamental problem for alcoholics is that they do drink, no matter what, and "thinking through the drink" is precisely what they are incapable of doing on their own. This is especially true when we're exhausted, have jet lag, and are in that spaced-out condition that often comes when we travel and our mental faculties just aren't that sharp. The ability to not drink, no matter what, and to remember with clarity the misery that drinking has caused are direct consequences of the inner change that comes about when we do the work required for sobriety. Travel with a few books relating to recovery or spirituality, make a point of being mindful of your thinking (watching your own internal processes), use prayer if it accords with your beliefs, and stay connected.
Sobriety and travel are not mutually exclusive and do not have to be an ordeal. Bring your sobriety to those you visit and those you meet along the way. Your gift to them will then become your gift to yourself. At Restore Health and Wellness, we offer a comprehensive alcoholism addiction treatment program for men and women that struggle with drinking too much. Visit our alcohol rehab center in Thousand Oaks, CA at 6918 Owensmouth Ave Canoga Park, CA 91303. 24/7 Admissions (818) 722-9019. On-Site Contact (818) 806-3914.
---