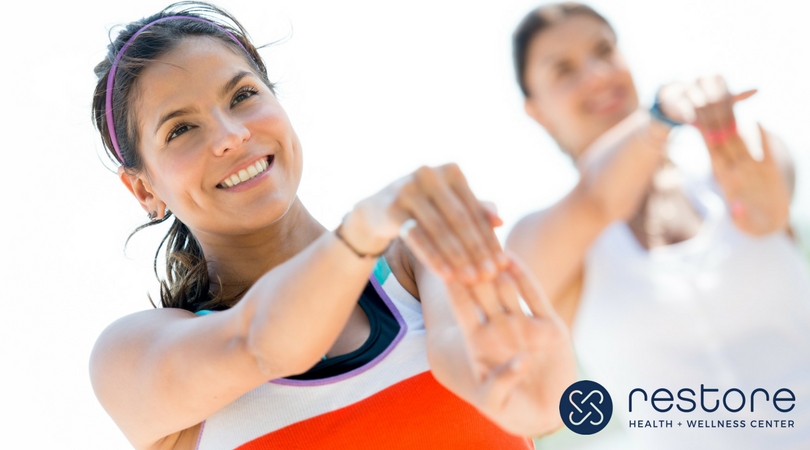 It's easy to say that many who have abused alcohol and drugs in the long term have neglected the important components of emotional, spiritual, and physical health. When one seeks help for their addiction, it is imperative that the psychological and physical damage is restored back into a balanced and normal state. Additionally, it is vital that the impaired mind-body connection and depleted neurochemicals in the brain are strengthened and sustained to nurture an individual back into a sense of well-being and productive state. Incorporating fitness into addiction treatment through holistic programs such as Recoveryfit is a great way to stay one step ahead in your personal journey to sobriety.
Furthermore, studies have found that exercise in addiction treatment has become the key to strengthen and reinforce the effects of recovery. Research has found that the benefits can become tenfold. Adding exercise to addiction treatment (counseling, support groups, and medication) can lead to a sense of accomplishment, improved health, and increased confidence – characteristics that many people lack when they enter addiction treatment. For someone who is on the perilous journey from addiction to recovery, "Recoveryfit" may be the vital component necessary to long-term sobriety.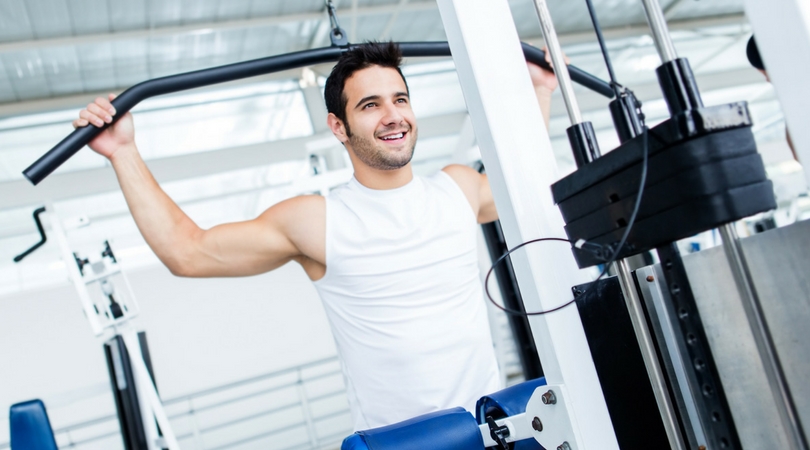 How Recoveryfit Strengthens Sobriety
Recoveryfit is a crafted group fitness program presented in alignment with the 12 steps and 12 principles of recovery. Developed by Rick Hagaman, who for our Restore Health and Wellness Center, the program centers on the often-neglected physical component of addiction recovery and provides valuable tools for fitness to people struggling through the early months of the recovery process.
When an addict is trying to recover, the body and mind crave the endorphins that lead to the high he or she is used to. Rigorous exercise can cause the release of those same endorphins, along with endocannabinoids. These biochemicals can produce a feeling of euphoria, making it easier for someone in recovery to cope with daily life. Additionally, benefits of Recoveryfit have found that:
Exercise produces endorphins and partially replaces those we craved from drugs and alcohol
Exercise may reduce withdrawal symptoms
Exercise reverses the effects of stress, anxiety, and may help lift depression
Exercise establishes healthy habits to replace destructive ones
Exercise increases focus and learning capability
Exercise increases self-esteem and body image
Exercise can slow down the alcoholic mind
Group workouts can offer a sense of camaraderie and connection to peers
Using Recoveryfit in Addiction Treatment
Additionally, by improving overall health and well-being, regular exercise can build the body back up and give a healthy way to release difficult or pent-up emotions, including anger, sadness, and frustration – often times lacking in early recovery.
Rick states, "Early on, I was lucky enough to realize just how essential fitness and exercise was to my recovery. Sometimes it was the only thing between me and a drink. I developed this unique program in an effort to share the gift of fitness with others suffering from addiction who are searching for tools to stay clean and sober."
While the Mayo Clinic has described exercise as "meditation in motion," clients can refocus their thoughts on their own well-being and leave their workout with a clearer mind able to better sustain recovery. Through Recoveryfit, a multitude of benefits in addiction treatment provide a paradigm shift not only for recovery but also for fitness and exercise.
We believe that adding a fitness regimen into your addiction treatment makes the recovery process an enjoyable experience. If you're interested in the unique Recoveryfit program that is incorporated into our treatment plans, contact us at (888) 979-4570 for a confidential assessment or visit our addiction treatment center in Encino, CA at 6918 Owensmouth Ave Canoga Park, CA 91303. 24/7 Admissions (818) 722-9019. On-Site Contact (818) 806-3914.
---