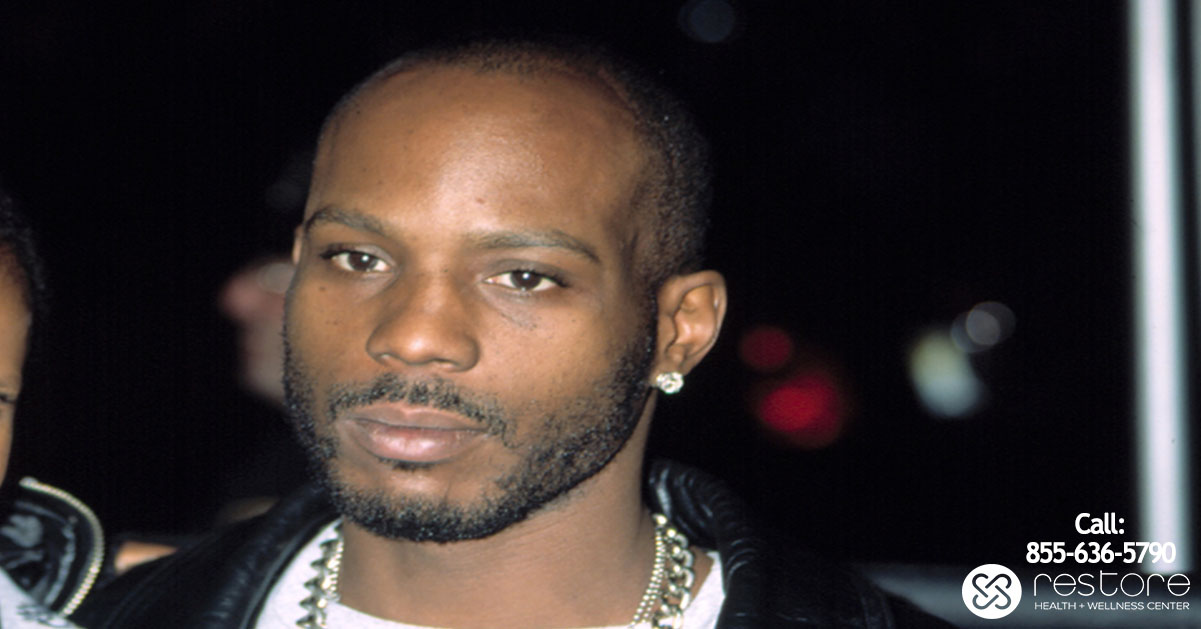 DMX was once a hip-hop icon, with hits at the top of the charts throughout the 90s. Yet, his career has taken a turn in recent years, as well as his battle with substance abuse. This past Thursday, April 25th, the former icon was found unresponsive in a Yonkers, New York Ramada Inn parking lot. DMX, also known as the Ruff Ryder, was potentially suffering from an overdose when police were called on the scene to resuscitate him. The lifeless rapper was not breathing and did not have a pulse. He was given CPR and injected with Narcan, a powerful opioid blocker used to reverse the effects of a heroin overdose, upon the arrival of the authorities. A witness reported watching DMX take a powdered substance before he had collapsed. Although the exact reason for DMX to have lost consciousness is yet to be determined, it is easy to jump to conclusions when you consider his track record. Soon after the rapper was found on the ground of the parking lot he checked into a California drug rehab center and postponed numerous concerts.
The hip-hop star, formerly known as Earl Simmons, claims that the last thing he remembers was having trouble breathing and that drugs were not involved. It is known that he recently suffered from a bout of bronchitis and a family member reportedly told news sources he asked for his inhaler before collapsing, but given the rappers checkered past, both scenarios are believable.
From Famous to Infamous
DMX was a well-respected artist since his 90s debut. He was on par with the top names in hip-hop, released multiple highly anticipated albums, and was a presence on the radio. Yet, the new generation only associates him with tragic headlines relating to his struggle with substance abuse and falls from the top. He has drug charges, illegal weapons possession, and animal cruelty charges tainting his name. DMX was in an out of rehab, but he was continuing to spiral further out of control. In 2004, the rapper and an accomplice impersonated FBI agents and physically removed a man from his vehicle, while his 12-year-old daughter remained in the car. Upon his arrest, DMX was found with a nightstick, handgun, oxycodone, diazepam, and 20 rocks of crack cocaine. Over the course of the next decade, the headlines associated with DMX were associated with his multiple arrests and stints in jail, not his once-respected music career.
Substance Abuse Linked to DMX's Downfall
The Ruff Ryder has released one album since 2006, was divorced in 2010, and declared bankruptcy in 2015. After being incarcerated three times in one year his marriage crumbled, as did the relationships he had with 12 children- whose child support he was unable to pay. Substance abuse and addiction is a debilitating disease and the life of DMX is a testament to that.
Although the former rap sensation may never release another album or a blockbuster movie, he is able to turn his life around so long as he wants it enough.
Restore Health and Wellness Center Can Help You Overcome Substance Abuse
DMX's individual story may be unique, but his struggle with substance abuse is something millions of Americans are no stranger to. From facing incarceration to hurting those he loves most, these consequences often coincide with the potentially deadly disease.
At the Restore rehab center in California, we are committed to helping individual's from all walks of life overcome substance abuse and addiction. The multidisciplinary approach and evidence-based treatments offered at Restore California rehab center help our clients to gain the confidence necessary to take back the life alcohol and drug abuse has taken from them. From our carefully formulated admissions process and our state of the art detox programs to our highly qualified therapists and luxurious amenities, we are determined to make a difference in your life or the life of someone you love.
You should never feel alone in the fight against addiction. Pick up the phone and call (888) 979-4570 today to confidentially speak to one of our admissions counselors at our luxury drug rehab center in California. Addiction recovery happens at Restore Health and Wellness Center so long as you are willing to begin the journey. Visit us at 6918 Owensmouth Ave Canoga Park, CA 91303. 24/7 Admissions (818) 722-9019. On-Site Contact (818) 806-3914.
Sources:
---