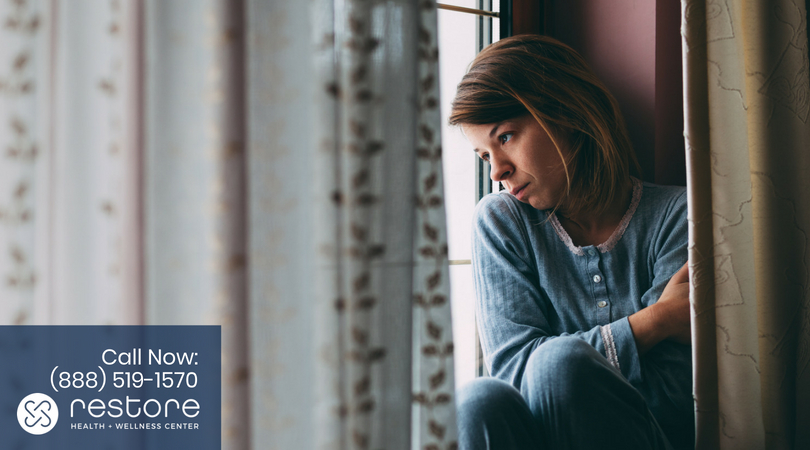 Isolation and addiction go hand in hand. Drug users and alcoholics usually start out enjoying each other's company, often when young, sharing in a community of users experimenting and having fun. As the usage continues, the "community" gets smaller, more hard-core, until finally, the addict finds himself or herself using alone, lost in the narrow, marginal life of addiction.
Recovery is essentially a community-based process. Where isolation is a hallmark of addiction, participation in the community is essential to sustained recovery. This is often difficult for the newly recovering addict or alcoholic, who has become acclimated to being alone. Though some embrace their recovery fellowship immediately, it is easy to fall back to long-established habits of isolation, and this usually leads to relapse.
Addiction is a Disease of Isolation
The problem of addiction is merely a symptom of an underlying condition. When the underlying condition—psychological or spiritual—is treated, the drug problem goes away. This underlying problem includes a whole constellation of attitudes, perspectives, false beliefs, poor coping skills, resentments, and fears.
When these are examined—facilitated by a treatment counselor or program sponsor—and determined to be deficits that the addict is better off being rid of, recovery has a good chance of taking root. However, these have been so ingrained for so long that it requires constant vigilance to keep them from becoming dominant again, and this is where participation in a recovery community becomes vital.
Exposure to Others in Recovery is Essential for a Number of Reasons.
We are fundamentally social animals, and social engagement is important to mental health even for non-addicts. Especially for those in recovery, being a part of a support group or twelve-step fellowship has many benefits, one of them is to avoid the pitfalls of isolation.
For the addict, however, a community is essential because the basic fact of addiction—its relentless seductive quality and its deadly consequences—is a constant topic among recovering addicts. Being part of a community in recovery gives you a strong foundation and support system, along with people in your group that can offer guidance and support in times of need.
They keep this topic alive as a reminder of the need to maintain recovery. Additionally, it is important to be accountable to at least one other person, in terms of days clean and one's inner condition: Am I tending toward relapse by drifting back to old attitudes, resentments, and fears? And finally, if, as human beings, we are defined by our usefulness, it is community, not isolation, that offers us the maximum opportunity to be useful.
For more information about the dangers of isolation to the recovering addict, contact Restore Health and Wellness at (818) 408-4942. Visit our addiction treatment center in Encino, CA at 6918 Owensmouth Ave Canoga Park, CA 91303. 24/7 Admissions (818) 722-9019. On-Site Contact (818) 806-3914.
Don't wait any longer!
For a drug and alcohol treatment center that truly cares, call Restore Treatment Center today at 888-519-1570
Verify Your Insurance Now
---